Acrylic Counter Top Shields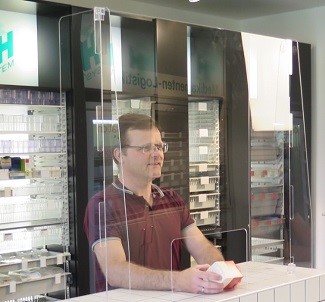 Provide protection for your staff and customers.
The V-Shield is a transparent acrylic barrier designed to provide added protection against airborne contaminants.
Height: Maximum standing height of 36 inches
Widths: 20, 24, 28, 32,36 and 40 inches
Depth: 11 13/16 inches
Pass thru: 8 inches high and 16 inches wide
Ships unassembled and takes just a few minutes to snap together.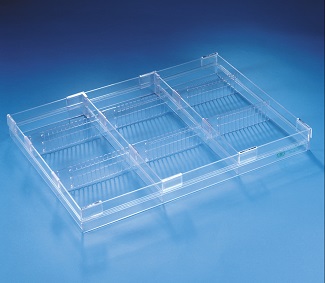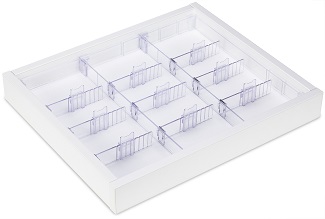 With the recent focus on the Covid-19 Heath Awareness we have developed a faster, more efficient way to clean Pharmacy Exchange and Cart Trays….
We've taken our existing Standard Size Tray
and created a Drop In Kit that easily removes for cleaning without needing to remove dividers and clips.
The Do-It-Yourself Kit 
* 21 1/2 x 15 1/4 x 2 51/6 Tray
* Insertion Frame with 2 rails
* 33 Flexible Dividers
* Label Holders & LabelsThis kit makes from 3 to 33 compartments
Liebherr Refrigerators/Freezers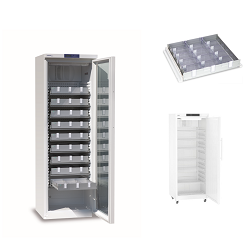 Where will you store your Corona-19 Vaccines?
You will benefit by integrating H+H System's AluCool™ Aluminum Drawer Designs with Liebherr™ High Efficiency Refrigerators & Freezers
Maximize Storage Space by over 30% using our High Density Storage capability with Liebherr's Refrigeration Technology
Storage Capacity ranges from 5 cu. ft. to 49 cu. ft.
These models will store up 13,000 vials depending on the model.